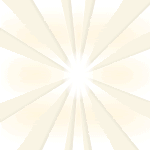 Check out the FULL reveal of
featuring the use of the oval shape tool!
I went for a twist different for
this project in the world of
mixed media for an eclectic piece
of wearable art!
LOTS of creative highlights
and inspiration shared up there
along with full supply list
I'll work up a video on my blog to spill a little
more into the creative process.
PLUS
GIVE.A.WAY happening to for commenting!
We'd like to hear from you and how you would use our Epiphany Crafts Oval Tool and Charm Settings!
For posting a comment on the Epiphany blog...
we'll enter you to win our Oval Shape Tool
along with our Bubble Caps and a pack of Charm Settings.
Simply post a comment HERE
and we'll select one random winner next Monday!
You can comment each day for more chances to win too! :)